West Coast Fence Corporation not only offers a wonderful selection of fence products and accessories, but also installation and over the counter sales, delivery, construction of rental fences, usually chain links, for events and construction sites. Based in Pinellas Park, FL, we have been one of the Tampa area's favored destinations for all types of fencing.
We have a fully stocked PVC warehouse full of supplies. We are not a wholesaler but a supplier to people who want to do it themselves. Our products are well suited to do-it-yourselfers, handyman service providers and smaller contractors who will buy from us and install, we also offer delivery.
Rental Fence
Rental fence is usually, but not limited to chain link. Applications are either in-ground or panels on stands. Enviro-screen privacy screening is available in either black or green. Wood privacy slats are available in a wide variety of styles and colors. We are a dealer of U.S. Wholesale, Master-Halco, Merchant Metals and Privacy Link.
Arbors and Pergolas
Made out of PVC Arbors and Pergolas are beautiful landscape accents to go along with your fencing project.
Gate Hardware
Latches for PVC and Aluminum fence self-latching, key lockable and child/pool safety latches are available. Hinges self-closing available in PVC or stainless steel. We are a dealer for D&D Technologies and Nationwide Industries.
Railing
White PVC Victorian styles and rail white PVC handrails are also available. We also have some options for porch and deck railings of up to 12 by 12 sizes.
Post Tops
We offer an array of PVC and Aluminum fence post tops.
Pet Kennels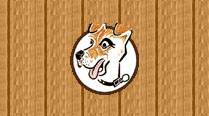 All kennels have 1 3/8" .047 welded Galv. Frames and 11 1/2 GA galvanized chain link wire.
9 GA Comm. galvanized chain link wire available upon request, for additional charge.
All kennels are sold in (4) individual panels. (1) of the panels includes (1) – walk thru gate w/ kennel clamps to assemble panels are included.
A (5th) Roof panel is available for each kennel size, at an additional charge.
Local delivery and set-up available for additional charge.
Inquire directly for additional info.